Beyond the Spotlight: The Enduring Legacy of Kim Kardashian and Kanye West
Explore the captivating saga of 'Kim Kardashian • Kanye West' – a tale of fame, ambition, controversy, and resilience that continues to shape pop culture. Follow their individual journeys and enduring impact in music, fashion, entrepreneurship, and social advocacy.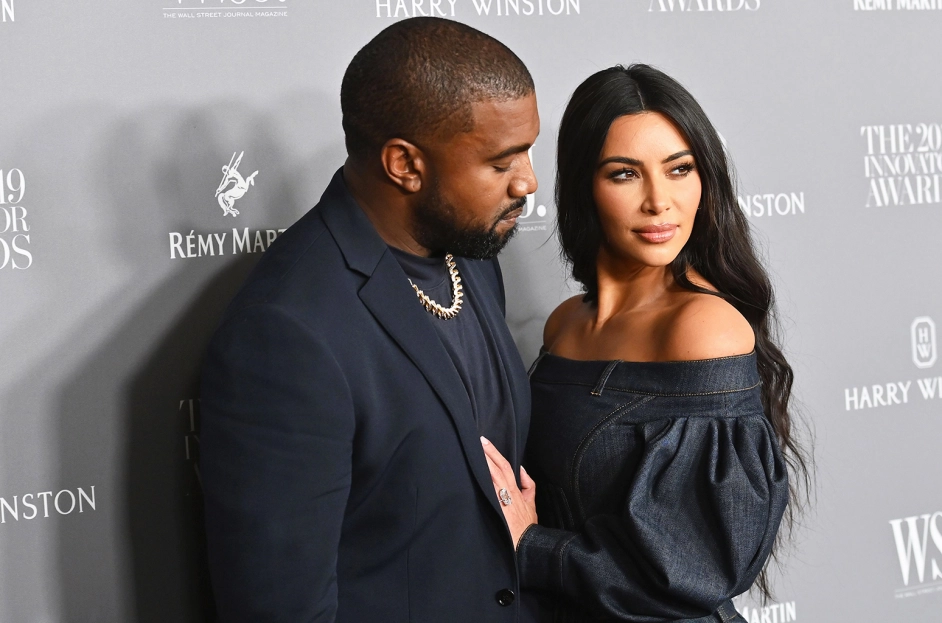 In the annals of contemporary pop culture, few figures have captivated the public's attention, quite like Kim Kardashian and Kanye West. Individually, they're both larger-than-life personalities; together, they have become one of the world's most watched, talked about, and scrutinized couples. This detailed examination of their lives, their relationship, and their influence attempts to unravel the enigma "Kim Kardashian • Kanye West."
The Rise of Kim Kardashian: From Hollywood Royalty to Global Icon
Kimberly Noel Kardashian, better known as Kim Kardashian, was born on October 21, 1980, in Los Angeles, California, to parents Robert and Kris. Her father, a well-respected lawyer, was part of the defense team in O.J. Simpson's infamous murder trial, while her mother, Kris, is a renowned television personality and businesswoman.
Kim's foray into the public eye began with her friendship with Paris Hilton, but it wasn't until the reality TV series "Keeping Up with the Kardashians" that she indeed became a household name. The show, featuring the day-to-day lives of the Kardashian-Jenner family, was an instant hit, propelling Kim and her siblings to stardom.
The Power Couple: Kim Kardashian and Kanye West's Journey of Fame, Love, and Controversy
Kanye Omari West, born June 8, 1977, in Atlanta, Georgia, is an acclaimed rapper, singer, songwriter, record producer, and fashion designer. His mother, Donda West, a former English professor, played a vital role in shaping his artistic vision.
Kanye's entrance into the music industry was initially as a producer for Roc-A-Fella Records, but his talent as a rapper soon stole the spotlight. His debut album, "The College Dropout," was a critical and commercial success, setting the stage for a career marked by innovation and controversy in equal measure.
Ian and Kanye West's paths first crossed in the early 2000s, but it wasn't until 2012 that they became an official couple. Given their fame, their relationship was the subject of immense media attention. Kanye's proposal to Kim at San Francisco's AT&T Park in October 2013 was cinematic, complete with a 50-piece orchestra playing Lana Del Rey's "Young and Beautiful." They married on May 24, 2014, in a lavish ceremony at the Fort di Belvedere in Florence, Italy.
Breaking the Mold: Kim Kardashian • Kanye West's Unconventional Parenting Journey
The couple has four children: North (born in 2013), Saint (born in 2015), Chicago (born 2018), and Psalm (born 2019). Their parenting journey has been documented and dissected in the public eye, not least because of their candid discussions about surrogacy and mental health. As with everything else in their lives, their approach to parenting has been unorthodox, honest, and often surprising.
Ambition and Artistry: Kim Kardashian and Kanye West's Diverse Career Trajectories
Throughout their marriage, both Kim and Kanye have continued to excel in their respective careers. Kim's entrepreneurial spirit led to the creation of her beauty line, KKW Beauty, and her shapewear line, SKIMS, both hugely successful. She has actively involved herself in criminal justice reform and has even pursued studies to become a lawyer.
Kanye, on the other hand, has released several critically acclaimed albums, launched his fashion brand Yeezy, and made a bid for the U.S. presidency in 2020. His artistic vision, while often polarizing, has remained influential. His public struggle with bipolar disorder has also shaped conversations about mental health in the entertainment industry.
Unraveling the Union: The Complex Journey of Kim Kardashian and Kanye West's Divorce
The relationship between Kim Kardashian and Kanye West has been challenging. Their marriage has weathered numerous storms, including Kanye's public outbursts, presidential run, and revelations about their private life. In February 2021

In February 2021, Kim filed for divorce from Kanye, a development that shocked fans worldwide. Their divorce was finalized in March 2022 after six years of marriage, marking the end of an era for one of pop culture's most iconic couples.
The Aftermath of Separation: The Enduring Influence of Kim Kardashian and Kanye West in Pop Culture
Even after their divorce, the influence of "Kim Kardashian • Kanye West" continued to permeate various facets of pop culture. Their trajectories post-divorce have been subjects of intense media speculation and public interest. From Kanye's music and fashion endeavors to Kim's business ventures and law studies, their paths intersect with broader cultural and societal narratives.
A Legacy Unfolding: The Enduring Impact of Kim Kardashian • Kanye West
In the end, the story of Kim Kardashian and Kanye West is more than a tale of two celebrities. It's a saga of ambition, creativity, controversy, and resilience.
It's about two individuals who have left an indelible mark on the world despite their flaws and missteps. Their relationship, while tumultuous, has been a testament to their shared passion for creativity and their commitment to their family. Above all, it underscores the complexities of life in the public eye.
The "Kim Kardashian • Kanye West" saga is far from over. Kim Kardashian and Kanye West will undoubtedly continue to make their influence felt as they navigate their journeys. Whether through their contributions to music, fashion, television, or social activism, one thing is confident: the world will continue to watch, critique, and celebrate their endeavors.
While getting lost in the drama is easy, it's crucial to remember that Kim and Kanye are more than just their public personas. They're also parents, entrepreneurs, and creative visionaries. Their narrative is about their relationship and impact on the world. In the years to come, the legacy of "Kim Kardashian • Kanye West" will continue to unfold in ways we can only begin to imagine.
Kim Kardashian: From Reality Star to Entrepreneur and Advocate
Kim Kardashian's journey from being a reality TV star to a successful entrepreneur is inspiring. After gaining fame through "Keeping Up with the Kardashians," Kim leveraged her public image to venture into the business world.
In 2007, she and her sisters opened DASH, a boutique chain that sold high-end fashion items. Although DASH ceased operations in 2018, it was a stepping stone for Kim's entrepreneurial journey. In 2017, she launched KKW Beauty, a cosmetics company that was an immediate success.
A year later, she launched her shapewear line, SKIMS, which has become a significant player in the fashion industry. Her business acumen has made her a considerable fortune, making her a role model for many aspiring entrepreneurs.
But Kim's journey has been about more than just business. She is deeply committed to social issues, especially criminal justice reform. In 2018, she successfully advocated for the release of Alice Marie Johnson, a 63-year-old woman serving a life sentence for a nonviolent drug offense. Since then, she has been studying law and working towards her goal of becoming a lawyer, following in the footsteps of her late father.
Kanye West: From Hip Hop to High Fashion
Kanye West has consistently demonstrated a drive to push boundaries throughout his career. As a music artist, he has consistently challenged norms, creating albums that have influenced the trajectory of hip-hop. His debut album, "The College Dropout," questioned what a rapper should be. Subsequent albums, like "My Beautiful Dark Twisted Fantasy" and "Yeezus," have been hailed as some of the best of their decade.
But Kanye's ambitions have been broader than music. In 2009, he launched his first shoe, the Nike Air Yeezy I, kicking off his journey in the fashion world. In 2015, he premiered Yeezy Season 1, his clothing line, in collaboration with Adidas. Despite initial skepticism, the Yeezy brand has grown into a fashion powerhouse, influencing trends and shaping the industry.
Kanye's journey hasn't been without controversy. His outspoken nature has often landed him in hot water. However, it's also catalyzed essential conversations around mental health. Kanye's openness about his struggles with bipolar disorder has helped destigmatize mental health issues and prompted discussions about artists' pressures.
The Impact of "Kim Kardashian • Kanye West"
The combined impact of Kim Kardashian and Kanye West has been profound. They have used their platforms to spark conversations, challenge norms, and inspire millions. They have reshaped pop culture's landscape and left an indelible mark on fashion, music, television, and social advocacy.
Despite their divorce, their joint narrative continues to evolve. Though fraught with challenges, their relationship has been a testament to their shared drive for success and their commitment to their family. It has also offered a unique glimpse into the highs and lows of life in the spotlight.
The legacy of "Kim Kardashian • Kanye West" is not just about their relationship but their journeys and their mark on the world. It's about their resilience in the face of adversity and their unwavering commitment to their passions.
Watching their journeys unfold reminds us of the power of ambition, creativity, and resilience. The saga of "Kim Kardashian • Kanye West" offers valuable lessons about pursuing dreams, the challenges of public life, and the importance of authenticity. Their story is a testament to the fact that fame and success come with their challenges and offer unique opportunities to make a difference.
The Influence of Kim Kardashian • Kanye West on Social Media and Public Discourse
In today's digital age, the influence of Kim Kardashian and Kanye West extends far beyond traditional media. Both have harnessed the power of social media to engage with their fans, promote their work, and shape public discourse.
With millions of followers across various platforms, Kim Kardashian has revolutionized how celebrities interact with fans. Her social media presence is a masterclass in personal branding, showcasing her businesses, family life, and advocacy work.
She has used her influence to promote body positivity, champion criminal justice reform, and raise awareness about issues like surrogacy and psoriasis.On the other hand, Kanye West has used social media to share his creative process, express his opinions, and engage with fans and critics alike.
His Twitter threads and Instagram posts have become cultural events in their own right, sparking discussions, debates, and memes. While his social media use has sometimes courted controversy, it's also offered a window into his creative genius and his struggles with mental health.
The Future of "Kim Kardashian • Kanye West"
As Kim Kardashian and Kanye West continue on their separate paths, what does their future hold? For Kim, it's likely a continuation of her entrepreneurial pursuits, law studies, and advocacy work. Her business acumen and dedication to social causes make her poised to continue making waves in business and social justice.
Kanye West, ever the creative force, will undoubtedly continue to shape the music and fashion industries. While sometimes controversial, his artistic vision has consistently pushed boundaries and provoked thought. With new music and fashion projects on the horizon, Kanye will remain a formidable presence in the creative world.
Despite the end of their marriage, the narrative of "Kim Kardashian • Kanye West" is far from over. Their journeys remain interwoven with the cultural fabric of our times. Their successes and failures are under constant public scrutiny. As they navigate their paths, their influence will continue to be felt across various spheres of contemporary culture.
In the grand scheme of things, the saga of "Kim Kardashian • Kanye West" is a fascinating study of fame, creativity, and resilience. Their journey, both as a couple and as individuals, offers a unique perspective on the intersection of celebrity and personal life.
Their triumphs and trials serve as a testament to the indomitable human spirit and the enduring allure of fame. As we continue to follow their individual and joint narratives, we can look forward to what the next chapter holds for Kim Kardashian and Kanye West.
In conclusion, the story of Kim Kardashian and Kanye West is far more than just a high-profile relationship. It's a narrative of ambition, creativity, resilience, and influence. It's about two individuals who, despite their challenges, have left an indelible mark on popular culture and continue to shape the world in their unique ways. From music and fashion to television and social activism, the impact of "Kim Kardashian • Kanye West" is far-reaching and profound, a testament to their lasting influence.